Template blogskin memang comel
Sunday, July 14, 2013
Assalamualaikum,
Salam Ramadhan dan selamat berpuasa buat semua. Selamat pagi juga buat korang semua. Tadi saje je blog walking dan huda terjumpa blog - blog yang menggunakan template blogskin. Tau kan, apa itu template blogskin? Ok kalau tak tahu,
TEKAN SINI
untuk lebih tahu, hehe =D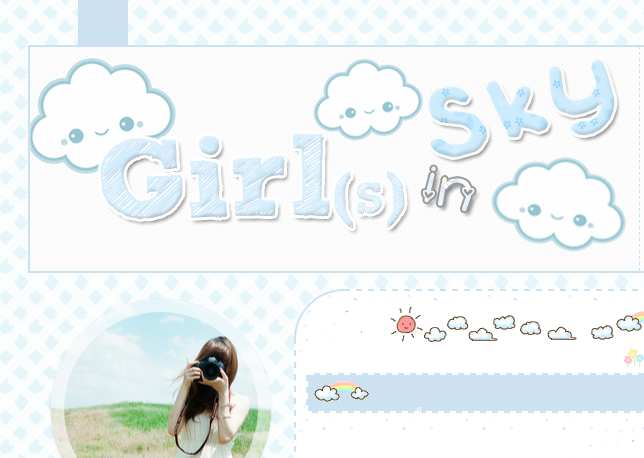 Ini adalah salah satu template blogskin yang serious comel.
Dulu dan kini
Dulu masa zaman dok suka design dan edit blog ni, huda ada juga guna blogskin ni sebab template dia memang superb comel. Sampai ada buat dua, tiga tutorial dan masih lagi ada dalam list tutorial huda (yelah masa tu zaman - zaman 'mahir' dok guna classic template a.k.a blogskin ni. Tapi sekarang, kalau di tanya...bukan tak nak jawab tapi, huda dah lupa semua coding dekat classic template tu, maaf ye... Sebab sekarang ni huda dah guna simple template a.k.a design template.
Senang ke susah?
Dalam bab nak edit satu - satu template ni semuanya terpulang pada diri sendiri. Kepada blogger baru yang baru nak mahir dalam bab coding ni mungkin pada mereka susah sikit kot, tapi kepada yang dah mahir dalam bab coding ni, mesti dah biasa jumpa coding tu dan coding ni dan mesti korang rasa senang untuk edit apa saje jenis template. Dalam bab nak mahirkan atau kenal satu - satu coding memang agak susah sikit, tapi kalau korang asyik try and error dan korang dah faham semua coding, Insyallah korang boleh buat punya. Dalam erti kata lain, dalam bab 'menghadap' coding bagai ni korang kena banyak bersabar dan mesti try and error ok. Good luck! =D
JOM TERJAH!
Kali ni huda nak ajak korang terjah blog mereka - mereka yang guna classic template a.k.a blogskin ni ok. Selamat menerjah! =D
Dan
sebenarnya ada banyak lagi design - design blogskin yang superb comel dan korang boleh terjah pengguna - pengguna blogskin yang lain melalui rakan - rakan blogger yang lain, hehe . Ok, sampai sini sahaja post entry huda untuk pagi ni. ok,
bye and Assalamualaikum =D